Suicide is the 86th level in Chip's Challenge 1. As long as you know where to direct the gliders, Suicide is an extremely easy conquest.
Run the block 2L 6U R to start directing the gliders to the bombs, clone two gliders and hide, then two and then three for a total of seven added to the gliders cloned by the pink ball. Now, collect the block and use it on the bombs nearest to the exit, and wait for the other bombs to clear before you sneak in.
Walkthrough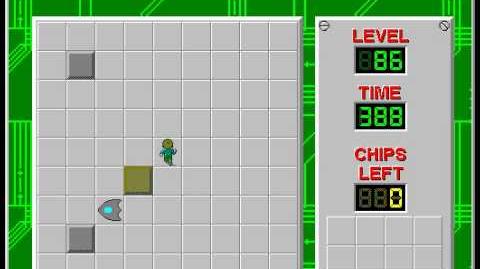 Ad blocker interference detected!
Wikia is a free-to-use site that makes money from advertising. We have a modified experience for viewers using ad blockers

Wikia is not accessible if you've made further modifications. Remove the custom ad blocker rule(s) and the page will load as expected.