Counter Clockwise is the 115th level in Chip's Challenge Level Pack 2. It was made by Tyrethali Ansrath. The level title references that gliders move counterclockwise when they hit a wall or acting wall.
Take the second chip on the very top, then build all the way south and right, ignore the exit room and build north and west, leaving only the chips in the exit room. Enter the recessed wall to the southeast and wait for the gliders to move, then continue all the way southeast back to the exit room; take chip 2, then chip 1 from the north and chip 3 from the east, which allows Chip to move clockwise through the room enough to get back to the exit without circling all the way around.
Walkthrough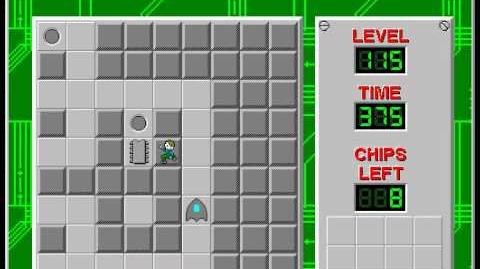 Ad blocker interference detected!
Wikia is a free-to-use site that makes money from advertising. We have a modified experience for viewers using ad blockers

Wikia is not accessible if you've made further modifications. Remove the custom ad blocker rule(s) and the page will load as expected.